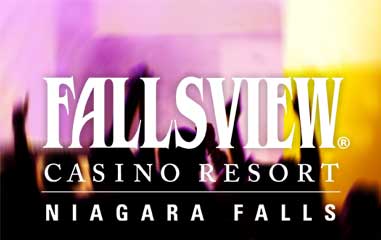 Fallsview Casino Resort introduces a stellar March lineup of celebrated performers including nineteen-time Grammy winner Tony Bennett, The Zombies, and songwriter John Tesh. The fun continues with the award-winning stage spectacular Magique, The Everly Brothers Experience featuring the Zmed Brothers and legendary Italian singers Pupo and Fausto Leali.
From March 8 to 18, Kevin & Caruso feature a stage spectacular of epic proportions, presenting Madame Houdini in the award-winning production "Magique". Audiences will be fascinated by optical illusions, near-impossible stunts, glamorous costumes and special effects. From March 20 to 22, The Zmed Brothers celebrate the harmonic sounds of The Everly Brothers in a genuine performance featuring classic hits such as Cathy's Clown, Bye Bye Love and ('Til) I Kissed You.
On March 23, British Invasion chart-toppers The Zombies perform new fan favourites and classic hits including Time of the Season, She's Not There, Tell Her No and many more. Legendary Italian singer-songwriter Pupo returns to Fallsview and joins the stage with Italian singer Fausto Leali on March 24 and 25. Together they will perform some of Italy's favourite hits such as; Pupo's Ti scriverò, Su di noi and Ciao, and Fausto Leali's A chi, Lei ti ama, Io camminero and Malafemmena.
The fun continues on March 24 with a live songwriters performance in the Grand Hall by six-time Emmy Award winner and internationally recognized pianist and composer John Tesh. Sharing the stories behind his music the Grammy nominee delivers an exclusive performance, featuring hits such as The Games, Roundball Rock, and Barcelona.
Nineteen-time Grammy Award winner Tony Bennett, with special guest Antonia Bennett, takes the stage to perform legendary hits such as I Left My Heart In San Francisco, Fly Me to the Moon, Because of You, Blue Velvet, The Shadow of Your Smile and The Good Life.
"We are honoured to bring a lineup of legendary entertainers and award-winning performers to Fallsview in March," said Cathy Price, vice president, marketing, Niagara Casinos. "Fallsview delivers unforgettable entertainment experiences. From crooner Tony Bennett and songwriter John Tesh, to the Zombies' 60s sound, the Zmed Brother's harmonic celebration of The Everly Brothers, as well as celebrated performances by Pupo and Fausto Leali and the stage spectacular Magique."
The Complete March 2018 Performance Schedule
Magique" starring Kevin & Caruso, featuring Madame Houdini
March 8 – 18
Excluding March 14
March 8 & 15: Showtime 8:30 p.m.
March 9 & 16: Showtime 9:00 p.m.
March 10 & 17: Showtime 3:00 p.m. & 9:00 p.m.
March 11 & 18: Showtime 3:00 p.m. & 7:00 p.m.
March 12 & 13: Showtime 3:00 p.m.
Tickets start at $20
The Everly Brothers Experience featuring the Zmed Brothers
March 20 – 22
March 20 & 21: Showtime 3 p.m.
March 22: Showtime 3:00 p.m. & 8:30 p.m.
Tickets start at $25
The Zombies
March 23
Showtime: 9:00 p.m.
Tickets start at $35
Pupo and Fausto Leali
March 24 & 25
March 24: Showtime 9:00 p.m.
March 25: Showtime 7:00 p.m.
Tickets start at $85
Songwriters featuring John Tesh
In the Grand Hall
Saturday, March 24
Showtime: 8:30 p.m.
All tickets are $40
Tony Bennett
March 28 & 29
Showtime 8:30 p.m.
Tickets start at $70