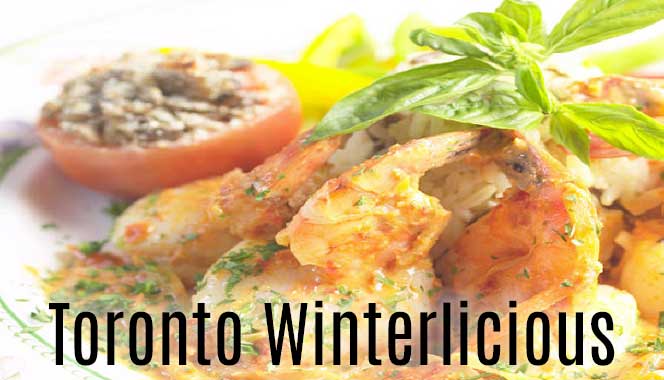 January 26 – February 8, 2018
200 Toronto restaurants
The WinterCity Festival wouldn't be complete without Toronto's favourite winter gastronomic celebration.
Winterlicious Restaurants & Menus
From January 26 to February 8, 2018 more than 200 of Toronto's top restaurants are offering three-course prix fixe menus at one of three price categories:
Lunch: $23 | $28 | $33 Dinner: $33 | $43 | $53
Reservations are accepted starting January 11 for seatings between January 26 – February 8, 2018. Call the restaurants directly. Click here to see the participating restaurant for this year's festival.
Winterlicious Culinary Events
The Winterlicious 2018 Culinary Event Series features seven one-of-a-kind cooking and dining experiences hosted by some of Toronto's top venues and chefs. Tickets for the seven culinary events are on sale now and going fast! If tickets are still available, purchasing details are listed for each event.