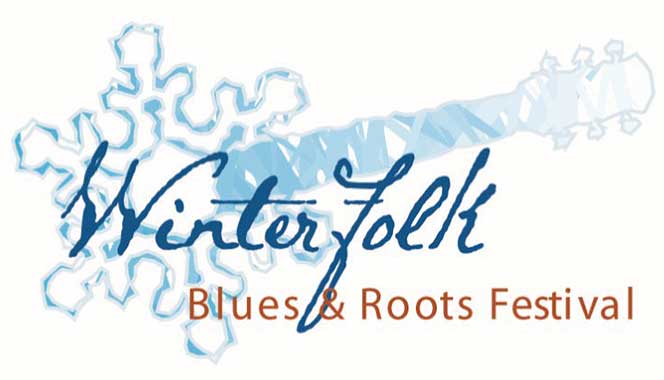 February 16-18, 2018
Various venues on the Danforth, Toronto
TICKETS: Save $10 on 3-day pass – $15 until Dec 31
Be sure to mark your calendars for the 16th Annual Winterfolk Blues and Roots Festival taking place February 16-18, 2018 in Toronto. Winterfolk is an all-ages, mid-winter, weatherproof event, where you'll find the best of urban, blues, rock, jazz, country, folk and roots music, emulating a multi-stage rural summer festival. More than 150 artists will be performing at four venues and five stages over the three-day weekend. Wristband passes for the weekend are on sale now with a $10 discount until December 31. For more information on the festival and for updates, please visit www.winterfolk.com.
The festival will also include special tribute events, an awards ceremony, community stages and various themed musical workshops with something for everyone to enjoy. Winterfolk is a combination of paid and free concert stages on the Danforth, and is the ideal event for music-lovers seeking new and exciting things to do in Toronto.
Artist Lineup + more to be announced soon!
Al Lerman, Alfie Smith, Andy Griffiths, Blair Packham, Blues Reel, Bobby Dove, Brian Gladstone, Brian Jantzi, Clan Hannigan, D'Arcy Wickham, David Essig, David McLachlan, David Storey, Dirty Dishes, Durham County Poets, Glen Hornblast, Harpin' Norm Lucien, HOTCHA!, Howard Gladstone, Jack de Keyzer, Jerome Tucker Band, Jessica Pearson and the West Wind, Jon Brooks, Julian Fauth, Kat Goldman, Kim Doolittle, Laura Fernandez, Linda Saslove,Lynn Harrison, Maggie & Mr. Rogers, Max Woolaver, Melanie Peterson, Meredith Moon, Moscow Apartment, Mponda Kalunga, Mr. Rick, Noah Zacharin, Peter Verity, Piper Hayes, Rob Lutes, Sebastian Agnello, Sharron Katz, Signe Miranda, Smokie Folk Bluegrass, Sue and Dwight, The Achromatics, The Santerias, The Willows, Tia McGraff, Tony Quarrington, Wayne Neon and Wendell Ferguson.
MORE ABOUT WINTERFOLK
Winterfolk was formed to entertain, educate, enlighten, engage and encourage the community about various folk music styles including roots, blues, folk and more. Founded by Festival Director Brian Gladstone, it is run as a division of The Association of Artists for a Better World, a registered non-profit organization in the Province of Ontario, Canada. www.abetterworld.ca