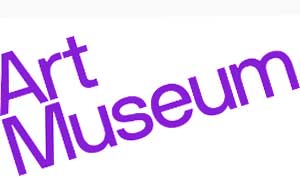 WA-WA by UUfie
On Display September 21 – November 25, 2017
Making Models
Experimental Architecture Exhibition at theArt Museum at the University of Toronto
The Art Museum at the University of Toronto announced that Toronto design studio UUfie, and their proposal Wa-Wa, has been selected to be realized in 1:1 model at Making Models, an exciting new project that brings together architecture and contemporary art. Envisioned as a new campus meeting space, UUfie's Wa-Wa will be on display at the Sir Daniel Wilson Quad at the University of Toronto from September 21 – November 25, 2017. Wa-Wa will be revealed to the public on September 21 from 6-8pm.
Composed of around 130 acrylic convex mirrors (security mirrors), Wa-Wa uses devices to transform public areas into an immersive environment that can blend in with its natural surroundings. Wa (和) is a Japanese cultural concept usually translated into English as "harmony." It implies a peaceful unity, in which the continuation of a harmonious community is of priority.
Wa-Wa forms an arrangement Wa (輪), a "blurred" ring that invites the public to engage and to experience new perspectives. It proposes new modes of intimacy and commonality within the complexity of the urban setting. As Wa-Wa spreads throughout the site, it reflects on the conditions of spontaneity and harmony. From afar the mirrors appear as enormous water droplets, while up close they reflect the sky, passersby, trees, and nature; they transform the site into a mesmerizing surreal landscape.
A select jury composed of professionals in the fields of art and architecture, as well as student representatives, chose UUfie's proposal Wa-Wa from among nine submissions, to be realized in 1:1 model at the Sir Daniel Wilson Quad. The project engages in a dialogue with a complex network of architecture, infrastructure, furniture, vegetation, and movement of people. The jury also chose two finalists: LAMAS, who designed a fabric datum and series of ladders which would create a new perspective of the Quad, and Lateral Office, whose public furniture project, "Rings/Rooms," would create new forms of social engagement.
The five noted professional jurors included Alex Bozikovic (Architecture critic, The Globe and Mail), Tom Dean (artist), Marianne McKenna (Founding Partner, KPMB Architects), November Paynter (Director of Programs, Museum of Contemporary Art Toronto Canada), and Irene Sunwoo (Curator, Arthur Ross Architecture Gallery; Director of Exhibitions, Columbia University GSAPP).
Making Models invited nine Toronto architecture studios and artist groups to propose ideas and prototypes in model form for Sir Daniel Wilson Quad, an outdoor courtyard and urban oasis located on the downtown campus of the University of Toronto. Responding to the suggested theme "Meet Me There," the nine Toronto architecture studios and artist groups in Making Modelsinclude Brady Peters and Mitchell Akiyama, CN Tower Liquidation,LAMAS, Lateral Office, Nestor Kruger and Yam Lau, Public Studio, studio junction, Terrarea, and UUfie.
All nine proposal models will be on display in a group exhibition at the Art Museum from September 6 to October 7, 2017. During the exhibition, voting stations for the People's Choice Award will be available at the exhibition and online at http://artmuseum.utoronto.ca/. Visitors can vote for their favourite from among the nine proposals. The winner of the People's Choice Award will be announced on October 7.
MAKING MODELS: Proposals Exhibition
September 6 – October 7, 2017
Art Museum at the University of Toronto
University of Toronto Art Centre
15 King's College Circle, Toronto, Ontario
Free Admission
Tuesday to Saturday 12-5pm, Wednesday 12-8pm
MAKING MODELS: 1:1 Model Installation
September 21 – November 25, 2017
Sir Daniel Wilson Quad, St George Campus
73 St. George Street, Toronto, Ontario
More information available at artmuseum.utoronto.ca