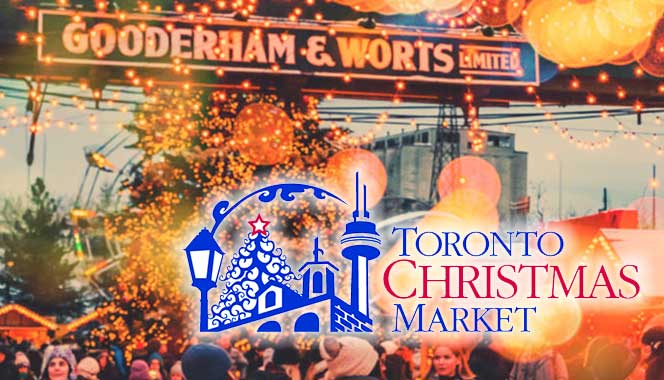 November 16 to December 23, 2017
Distillery Historic District,
torontochristmasmarket.com
Visitors to the Toronto Christmas Market will be immersed in a unique atmosphere that brings Ontario's best and most unique craftspeople, artists and artisans, together with an international roster of world-class vendors.
Here you can buy all kinds of Christmas merchandise and gifts, especially traditional items such as crib figurines, toys, wood carvings, hand made ornaments, candles and holiday memorabilia. Many are difficult to resist, as will be the glass of delicious mulled wine and the baked goods that are very welcome on crisp winter days. The ambiance is further enhanced by the aromas of roasted nuts, grilled sausages and other tasty snacks.
This year's festival will feature a diverse lineup of entertainment, multiple interactive installations with a focus on coming together and, well, of course, Santa and his elves. Other highlights of the festival include one of the city's largest real Christmas trees, hundreds of unique and locally handcrafted products and an eclectic mix of European and Canadian foods and classic festive drinks.
Hours of Operation
Tuesday: 12 noon to 9:00pm
Wednesday: 12 noon to 9:00pm
Thursday: 12 noon to 9:00pm
Friday: 12 noon to 10:00pm
Saturday: 10:00am to 10:00pm
Sunday: 10:00am to 9:00pm
The Toronto Christmas Market is not open on Mondays. There will be no increase in admission prices this year. Access to the event remains free during the week and $6.00 on weekends, starting at 5:00pm on Fridays.