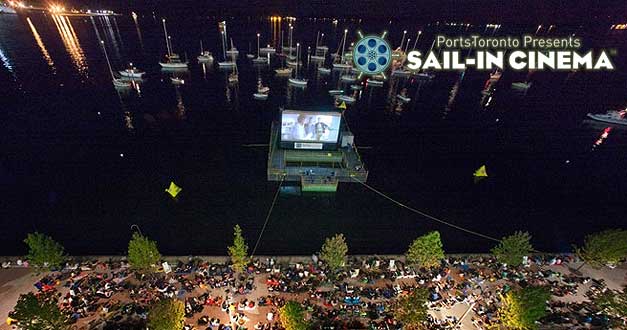 August 17 – 19, 2017
Sugar Beach
sailincinema.com
Sail in Cinema is the only place in Toronto where you can view the hottest movies on the world's first floating screen. Grab your friends and grab the popcorn for an epic movie night on Lake Ontario. This FREE event allows viewers to watch their favourite movies either from the water or the land. Gates open at 6:00pm and the movies start at approximately 8:45pm, so arrive early for the best seats!
August 17th: Edward Scissorhands
August 18th: Indiana Jones-Raiders of the Lost Ark
August 19th: Beauty and the Beast
While Sail-In Cinema is a free event, there is limited seating on the landside and entry is subject to availability of space. Boat mooring will be available on a first-come, first-serve basis. Non-stop activities, food and entertainment will once again be offered by event sponsors prior to the start of each night's feature film to provide a full evening of fun for all ages.