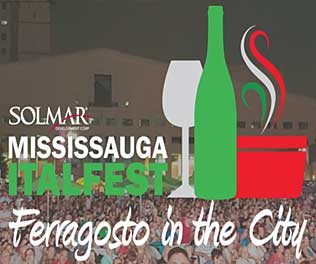 August 18-19, 2017
Celebration Square, Mississauga
mississaugaitalfest.com
Experience Italy at Mississauga Celebration Square with music, dancing and food! Top Italian performers, emerging Italian-Canadian artists and a variety of music will keep you dancing, and culinary experts will whip up the finest in Italian cuisine, with cooking demonstrations, samplings and more! Heritage and arts will also be a main focus in this huge Italian event!