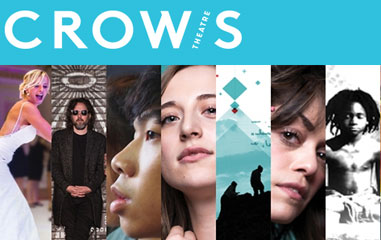 Our first season in our new home was deeply rewarding. The support from the east end community and from the theatre-going public was truly galvanizing. Over 32,000 people came through our doors in five months and we can't wait to get back at it this fall. Our sophomore season at
Streetcar Crowsnest
is also the company's 35th and, with the help of some incredible partners and artists, we have assembled another fabulously eclectic line-up for our growing audience. I can't wait to start working with musicians Kevin Drew and Ben Kowalewicz, who will star in Kevin's playwrighting debut A&R Angels – we're loving seeing more of the music scene in our theatre. This is another big tent season – featuring opera, dance and theatre, with unmissable world-premieres, must-see productions and the return of audiences favourites including the laugh-out-loud hit The Wedding Party. New works by Ellie Moon and Rose Napoli tackle sexual consent, and Hannah Moscovitch's deeply moving new work looks at the ever-present threat to reproductive rights by examining our history. The season features the work of some of my favourite directors including Brendan Healy, d'bi.young anitafrika, Mitchell Cushman, Andrea Donaldson and Christian Barry. We also welcome our first resident theatre company – The Watah Theatre – as a producing and education partner. We will continue to offer classes and camps for kids, concerts for families, and pop-up events throughout the year, looking for even more ways to connect with our neighbourhood and to share this beautiful space we are so lucky to inhabit.
Chris Abraham, Artistic Director
2017-18 Season Lineup
Subscriptions and Single Tickets
Frequent Flyer Subscriptions are available today in 3-Play or 7-Play bundles…the more you see, the more you save. Limited release of single tickets to all 2017-18 productions will be available at 7:00am July 10, 2017. Single tickets for 2017-18 performances range from $20.00 to $60.00 CDN. Subscription and single ticket deals are available for seniors and students.
Streetcar Crowsnest
345 Carlaw Avenue, Toronto, Ontario M4M 2T1