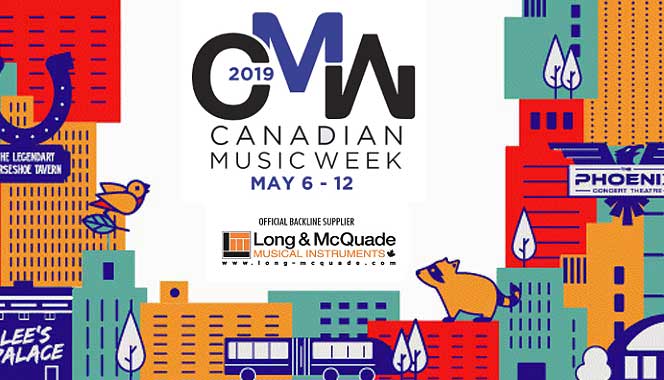 May 6-12, 2019
The Sheraton Centre Toronto Hotel
and Various Club Venues in Toronto
In its 37th year, Canadian Music Week Festival is now a little bit of everything. It has become Canada's biggest New Music Festival. The festival will take place in venues across Toronto from May 6-12, 2019, showcasing the talents of musicians from a wide range of genres for both international industry and the general public alike. Toronto likes to party, so a lot of the venues are open till 4:00 am. CMW is one of the premier entertainment events in North America focusing on the business of music. It is a music festival, comedy festival, film festival, trade show, award shows and conference.
For the list of shows, click here.