with
Jurassic Park in Concert – December 29, 2017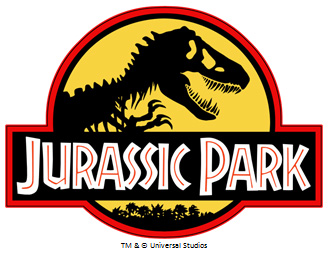 Welcome… to Jurassic Park! One of the most thrilling science fiction adventures ever made will be presented at the Sony Centre for the Performing Arts on December 29, 2017. A full symphony orchestra will perform one of composer John Williams' most iconic and beloved musical scores LIVE in sync with the picture! Jurassic Park is the third of Steven Spielberg's films to be developed for presentation with live orchestra.
Tickets for JURASSIC PARK IN CONCERT will go on sale on Wednesday, November 16th, 2016 at 10AM via www.sonycentre.ca and by phone at 1-855-872-SONY (7669).
Jurassic Park transformed the movie-going experience for an entire generation and became the highest-grossing film of all time in 1993, winning three Academy Awards®. Now audiences can experience this ground-breaking film as never before as it is projected in HD with a full symphony orchestra performing Williams' magnificent score live!
JURASSIC PARK IN CONCERT is produced by FILM CONCERTS LIVE! whose slate of films with live orchestra titles includes Raiders of the Lost Ark, E.T. the Extra-Terrestrial, Back to the Future, Star Trek, Star Trek Into Darkness and Home Alone. For a list of performances of each of these films, please visit www.FilmConcertsLive.com.
About Jurassic Park
Masterfully directed by Spielberg and based on the best-selling novel by Michael Crichton, Jurassic Park transports us to a secluded island where scientists have succeeded in reviving the age of dinosaurs in a brand new, immersive theme park, the likes of which has never been seen before. Renowned paleontologists Alan Grant (Sam Neill) and Ellie Sattler (Laura Dern) are part of an exclusive group invited to the island for a sneak preview of the park's wonders. When things go terribly wrong, they must fight for their lives against unimaginable dangers in a desperate attempt to escape from a world gone mad… a world in which dinosaurs once again rule the earth.
Sony Centre for the Performing Arts and Attila Glatz Concert Productions presents
JURASSIC PARK IN CONCERT
December 29, 2017 at 7:30PM
Sony Centre for the Performing Arts, 1 Front Street East, Toronto
Tickets on sale November 16 at 10:00AM
Ticket prices range from $49-$99. Ticket prices do not include service or delivery fees.
Tickets can be purchased at www.sonycentre.ca, over the phone at 1-855-872-SONY (7669)
or in person at the Sony Centre Box Office, open Monday – Friday from 12:00PM – 5:00PM.