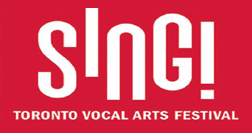 May 11 – 28
Distillery DistrictVarious Locations through GTA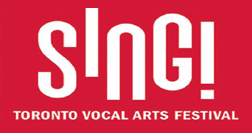 6th Annual! SING! The Toronto Vocal Arts Festival is Canada's premier a cappella festival (singing without instruments) held from May 11 to 28. SING brings together thousands of professional singers (Canadian and international), students, teachers, divas and in-the-shower belters to be inspired by workshops from renowned clincians and be wowed by international a cappella stars in concert. This year's features include: free concerts at the Distillery District on May 13 and 14; a world's record attempt on May 13 at the Distillery (everyone welcome) for the most number of nationalalities singing O Canada and the most number of nationalities singing a pop song – Lorrain Segato leading "Rise Up"; "Lovin' That Jazz" at Jazz Bistro on May 23; "O Canada! The Golden Age of Canadian Pop" at Jane Mallett Theatre on May 25; "SING! Loves New York!" with New York Voices, Blue Jupiter, Micah Barnes and FreePlay Duo on May 26; "Intimate Voices – a Classical Showcase" with Vancouver's musica Intima vocal ensemble plus Esprit Chamber Choir, at Little Trinity Anglican Church; and "Art Battle @ SING! Toronto – Grand Finale" – live competitive painting event at The Opera House featuring visual artists in collaboration with a cappella performing groups Element Choir, Beatsync, and Countermeasure on May 28.
You can see impressive line-up at singtoronto.com.