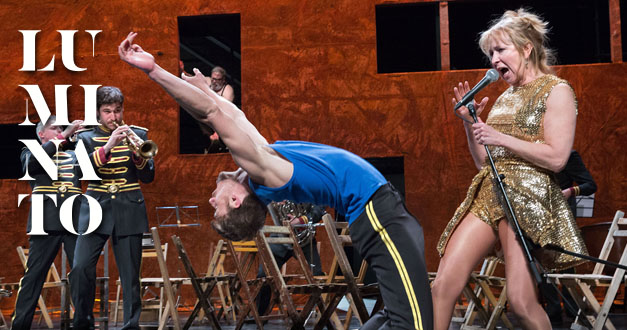 June 14-25, 2017
The Famous Spiegeltent at David Pecaut Square
Endlessly Inventive for the Wildly Curious… Luminato is one of the preeminent arts festivals in North America, having commissioned close to 100 new works of art, with more than 3,000 performances featuring 11,000 artists from over 40 countries.
Luminato Festival is a charitable, not-for-profit, cultural organization whose vision is to commission and present significant local, national, and international programming that reflects Toronto as a crossroads of ideas, cultures and traditions. Luminato runs June 14–25, 2017. There are shows every evening as well as weekend matinees and weekday lunch hour concerts at The Famous Spiegeltent at David Pecaut Square. The program is designed so that you can catch more than one show in a day, especially on weekends! Luminato Festival has become one of North America's leading arts festivals.
For a full list of shows and exhibits, click here.