FEB.
MAR.
APR.
MAY
JUN.
JUL.
AUG.
SEP.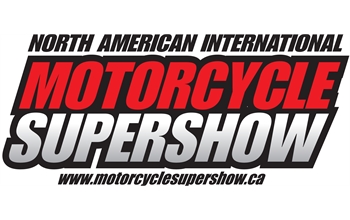 February 16 – 18, 2018
TORONTO MOTORCYCLE SHOW 2018
Enercare Centre, Exhibition Place
www.torontomotorcycleshow.com
The Toronto Motorcycle Show is the only Ontario event where the industry's major manufacturers showcase their new lineup. As the industry's official show, visitors can view the newest bikes, ATVs, gear and accessories from companies such as Honda, Yamaha, Kawasaki, Suzuki, Harley-Davidson, BMW, Ducati, Buell, Victory, KTM, Vespa, BRP, Aprilia, MotoGuzzi, Ural, Hyosung and more. Riders and spectators alike can check out cutting edge entertainment and mingle with industry celebrities.
---

February 16 – 19, 2018
SPRING FISHING & BOAT SHOW
International Trade Centre, Entrances 5
www.springfishingandboatshow.com
The 2018 Spring Fishing & Boat Show continues to strive in bringing new and innovative ideas to the table. As previously stated, the show is truly dedicated to the betterment of Canadian angling and through the support of its media partners, the show is establishing unity within the industry and supporting the growth of recreational angling throughout the nation.
February 16, 2018: 12:00 PM (Noon) – 08:00 PM
February 17, 2018: 09:00 AM – 06:00 PM
February 18 – 19, 2018: 10:00 AM – 05:00 PM
---
February 16 – 19, 2018
THE GTA HOME AND RENO SHOW
International Trade Centre, Entrances 1
www.gtahomeshow.com
From pre-engineered homes, DIY projects and home decor, to dining and entertaining ideas, the GTA Home show has lined up a spectacular array of celebrities, local experts and exhibitors to make sure you have everything you need under one roof!
February 16-17, 2018: 10:00 AM – 08:00 PM
February 18-19, 2018: 10:00 AM – 06:00 PM
---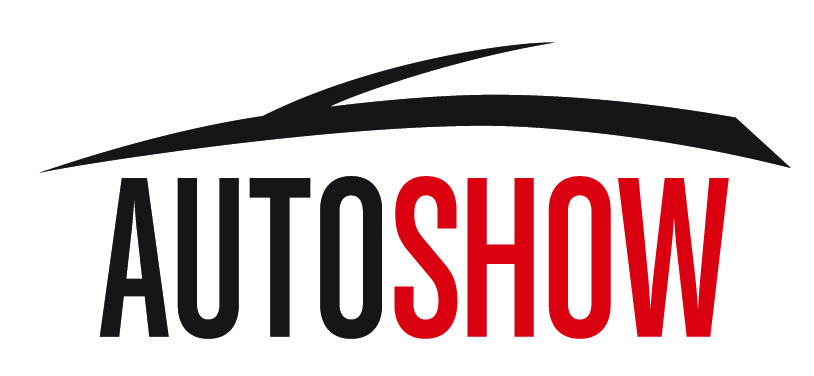 February 16 – 25, 2018
2018 Canadian International AutoShow
Metro Toronto Convention Centre
www.autoshow.ca
Technology is moving at a rapid pace and in many ways, the automotive industry is driving the latest innovations. Today's car manufacturers are continually experimenting with new and different ways to incorporate technology into our vehicles — including significant developments on the car that can drive itself. The future of the automobile is up for grabs. And it all starts here.
---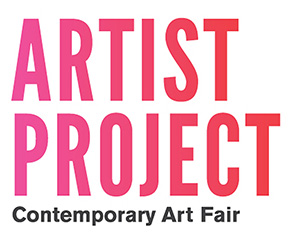 February 22-25, 2018
THE ARTIST PROJECT CONTEMPORARY ART FAIR
Better Living Centre, Exhibition Place
www.theartistproject.com
The Artist Project is a meeting ground for artists, collectors and art enthusiasts. View and purchase original art from over 175 carefully juried contemporary artists and enjoy an eclectic program of talks, special features and art installations. Whether you are a first-time buyer or seasoned collector, this four-day art fair is a rare opportunity to meet and purchase directly from independent artists.
---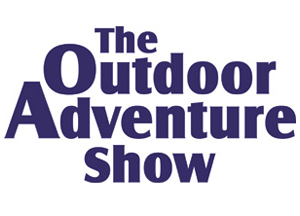 February 23-25, 2018
The Outdoor Adventure Show
International Centre
www.outdooradventureshow.ca
Don't miss Canada's largest outdoor adventure & travel show! With over 300 exhibitors from a wide variety of recreational pursuits, this show has something for everyone. For those who like to get their feet wet there will be a variety of paddle sports and scuba diving options to explore. Or if you prefer to stand on solid ground visit our comprehensive camping showcase and travel destinations pavilion. This well established event combines a retail shopping experience with simulated outdoor, interactive features and education. The end result – an awesome day out, the chance to expand your knowledge of outdoor adventure and travel pursuits, while upgrading your equipment to ensure you are well equipped for the 2018 season.
February 23, 2018: 10:00 AM – 07:00 PM
February 24, 2018: 10:00 AM – 06:00 PM
February 25, 2018: 10:00 AM – 05:00 PM
---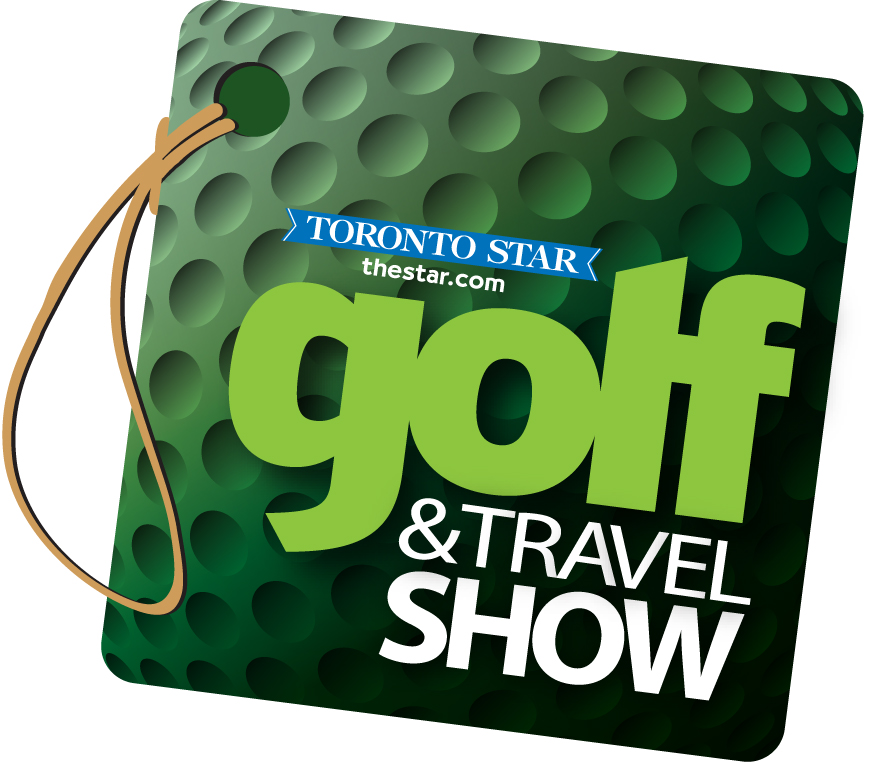 February 23 -25, 2018
TORONTO STAR GOLF & TRAVEL SHOW
International Centre
www.torontogolfshow.com
The Annual Toronto Star Golf & Travel Show is the largest consumer golf show in North America. Three days in spring of golf, golf, golf! Golf courses, golf destinations, demonstrations by leading golf pros, golf equipment, accessories and much much more. Everything a golfer could want under one roof.
February 23, 2018: 12:00 PM (Noon) – 08:00 PM
February 24, 2018: 10:00 AM – 06:00 PM
February 25, 2018: 10:00 AM – 05:00 PM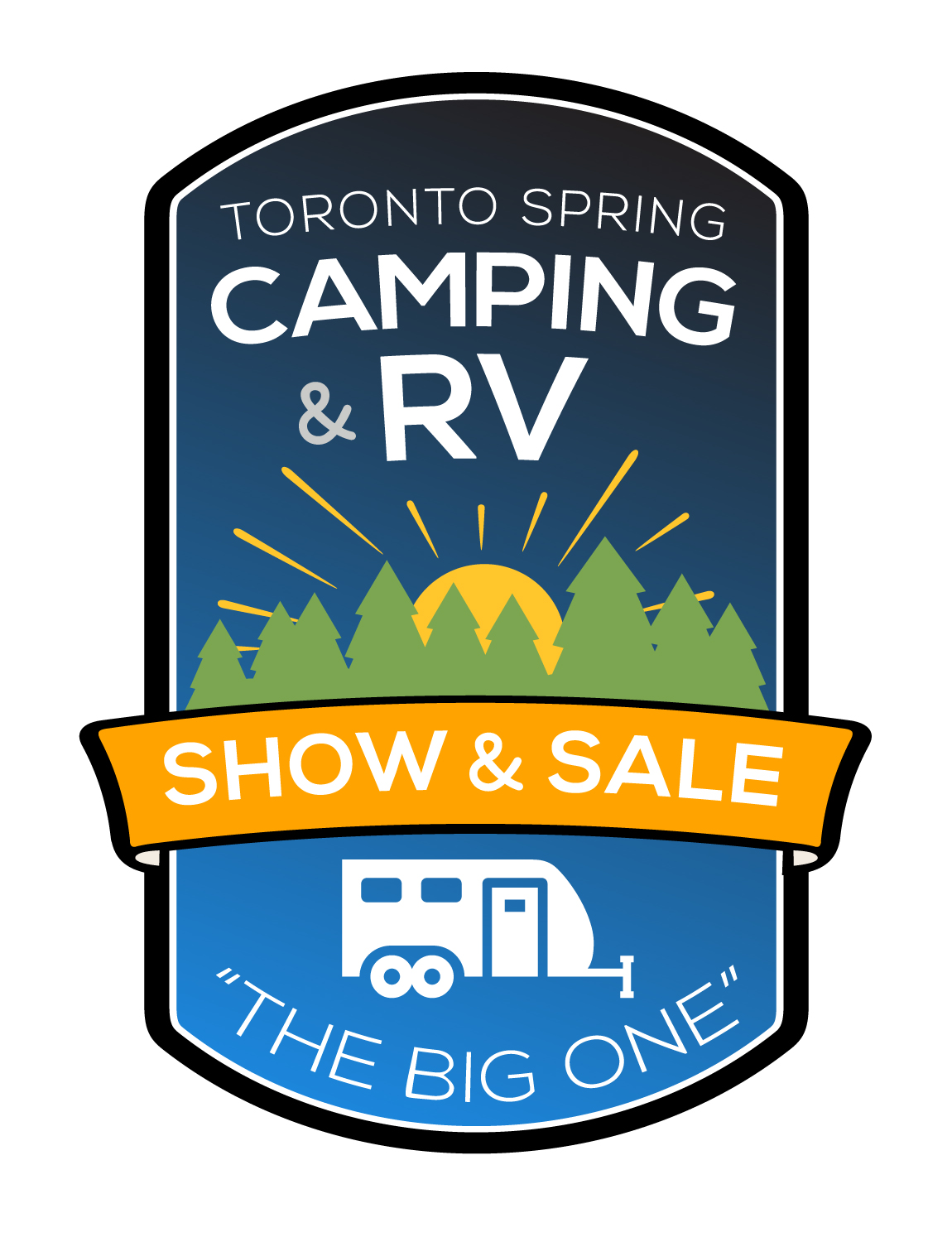 March 1-4, 2018
Toronto Spring Camping & RV Show and Sale
International Centre
torontospringcampingrvshow.com
The Toronto International RV Show is a 4-day recreation vehicle (RV) show that is considered to be a "world class event" by the RV industry. Over the years, the public has nicknamed this show "The BIG One" and it really lives up to that name. If you can't find the recreation vehicle brand you're looking for at this show it probably isn't sold in Ontario.
March 1-3, 2018: 10:00 AM – 07:00 PM
March 4, 2018: 10:00 AM – 05:00 PM
---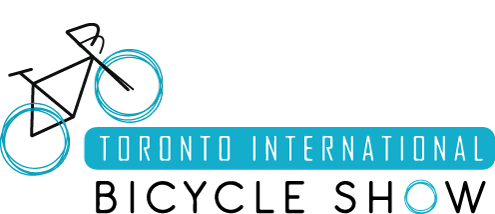 March 2-4, 2018
TORONTO INTERNATIONAL BICYCLE SHOW
Better Living Centre, Exhibition Place
www.bicycleshowtoronto.com
The Toronto International Bicycle Show is the best place to shop for bicycles and accessories, preview the newest trends in cycling from the top manufacturers and distributors plus enjoy thrilling action-packed events.
---
March 9-11, 2018
Motorama Custom Car & Motorsports Expo
International Centre
www.motoramashow.com
Filling more than 300,000 square feet, the show is the biggest of its kind in Canada, featuring incredible custom cars, hot rods, classics, rat rods, tuners & imports, exotics and racing vehicles from across the spectrum of Canadian motorsports. Additionally, the show includes a great assortment of automotive and racing celebrities, announcements, awards presentations, themed panel discussions, club displays, tracks, series and much more.
March 9, 2018: 10 A.M. TO 9 P.M.
March 10, 2018: 10 A.M. TO 9 P.M.
March 11, 2018: 10 A.M. TO 5 P.M.
---
March 9 – 18, 2018
CANADA BLOOMS 2018
Enercare Centre, Exhibition Place
www.canadablooms.com
Canada Blooms: The Flower & Garden Festival invites you to visit a paradise bursting with six acres of glorious gardens in full bloom, more than 100,000 square feet of green thumb shopping and much, much more at Canada's largest and most prestigious flower and garden festival. Interested in learning more about gardening? With four different stages going non-stop, the show offers over 200 hours of seminars, workshops and demonstrations in five days from some of the best garden experts in North America. And it's free with your admission to Canada Blooms. Need a little inspiration or looking for ideas? Over twenty dazzling and unique display gardens are designed and built by the best of the best!
---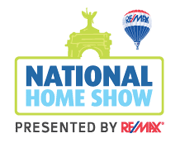 March 9 – 18, 2018
NATIONAL HOME SHOW 2018
Enercare Centre, Exhibition Place
www.nationalhomeshow.com
This show is guaranteed to generate ideas for your home and garden. A wealth of design specialists, landscape experts and vendors will be on hand to share ideas, lend inspiration and help you tackle your home renovation and design projects just in time for spring. From affordable to luxury, classic to contemporary, whatever your inspiration, you will find it at the National Home Show.
---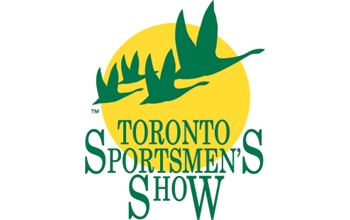 March 14-18, 2018
TORONTO SPORTSMEN'S SHOW
International Centre
www.torontosportshow.ca
The Toronto Sportsmen's Show has been a rite of spring for everyone who revels in the great outdoors. Over five days, an expected 125,000 visitors will see and handle all they need for hiking, camping and boating. It will be the most extensive assortment of fishing / hunting equipment and outdoor gear in the show's illustrious history – including the latest in fishing and leisure boats, tents and backpacks, ATVs and motorcycles, and canoes and kayaks. In addition to the vastly popular Ontario Out Of Doors Hunting Hall, show organizers are preparing crowd-pleasing features and special exhibit areas that make the Toronto Sportsmen's Show truly unique.
---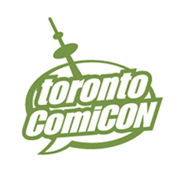 March 16-18, 2018
TORONTO COMICON
Metro Toronto Convention Centre
www.comicontoronto.com
The Toronto ComiCon features many fantastic comic book professional guests. Comic book retailers, all in one place at one time! At Toronto Comicon you will find everything you are looking for from the hottest comics, graphic novels, toys, games, videos, DVD's, memorabilia, artwork, posters, trading cards, costumes, t-shirts and much more.
---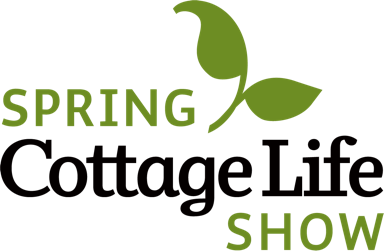 March 22-25, 2018
THE SPRING COTTAGE LIFE SHOW
International Trade Centre
shows.cottagelife.com/show/spring-cottage-life-show/
Everything for every cottager at The Spring Cottage Life Show. It's your weekend – live it up! The Spring Cottage Life Show is Canada's largest three-day consumer show attracting more than 32,000 cottagers. Geared specifically to cottagers and those who love spending time at the lake, this show features more than 500 exhibitors showing everything from boats to bunkies, septic systems to insulation, canoes and kayaks, environmental products and services, to fun things like art and decor for any cottage or cabin. Cottagers will also enjoy the informative feature areas such as the Cottage Kitchen, Cottage Workshop, Life at the Lake, Cottage Real Estate Centre and The Cottage Wildlife Centre. Whether you own a cottage, rent a cottage, or just enjoy being a cottage guest, this show celebrates your passion for lakeside living.
---
March 28 – April 1, 2018
ONE OF A KIND SPRING SHOW & SALE
Enercare Centre, Exhibition Place
www.oneofakindshow.com
The One of a Kind Show is Canada's finest craft show, bringing innovative artists, craftspeople, and designers together to share their unique creations with the rest of the world. With a proud focus on homegrown talent, the Christmas and Spring Shows bring together the best of Canada, for a personal shopping experience like no other.
SHOW HOURS: Weekdays & Saturday 10am – 9pm | Sunday 10am – 6pm
SHOP LATE: Thursday, March 29, 10am to 11pm
---
March 30-April 1, 2018
Canadian Pet Expo
International Centre
www.canadianpetexpo.ca
Promoting responsible pet ownership with pet family events! Over 300 vendor booths and more than 50 Dog & Cat breeders. Exciting intereactive events, dedicated pet sport areas and more family pets then one could imagine.
Friday March 30 – Saturday March 31 from 10:00 AM – 06:00 PM
Sunday April 01 from 10:00 AM – 05:00 PM

April 6-8, 2018
Backyard Living Expo
International Centre
www.thebackyardlivingexpo.com
Discover and shop for everything backyard

Barbecues, smokers, grills and accessories
Outdoor kitchens and appliances
Pools, trampolines, courts and playgrounds
Outdoor furniture, lighting & accessories
Landscape design & gardening
Patio & deck, porches, pergolas, gazebos
Foods, spices, sauces, condiments, beverages & more!

Meet The Experts

Learn how to host the best backyard party with Ted Reader!
Talk to outdoor style expert Carson Arthur and design the backyard of your dreams
Learn new barbecuing skills & techniques
Meet Kate Campbell and learn how you can build your own deck!
---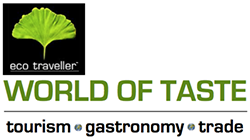 April 6-8, 2018
World Of Taste
Metro Toronto Convention Centre
www.worldoftaste.tv
Eco traveller World of Taste invites you to the tourism and gastronomy shopping festival to experience different country pavilions from around the world. Access to the world's most unique holiday destinations, take advantage of special holiday packages and enjoy tasting international natural gourmet cuisine.
---

April 7-8, 2018
Toronto International Spring Motorcycle Show
International Centre
www.motorcyclespringshow.com
The Motorcycle SPRINGSHOW is the place to be on April 9th & 10th where four huge halls of the International Centre are filled with all things "Motorcycle." This latest expansion means larger displays of the new latest model motorcycles including touring and cruising bikes, street bikes, sportbikes, offroad bikes, scooters, customs and more.
---
April 12-15, 2018
YOGA PILATES CONFERENCE AND SHOW 2018
Metro Toronto Convention Centre
www.theyogaconference.com
With over 10,000 anticipated participants, 150 exhibitors, 100 workshops, classes, demonstrations and entertainment, this show will be the ultimate one stop shop for everything YOGA!
---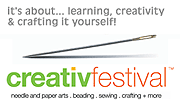 April 13-14, 2018
CREATIV FESTIVAL
International Trade Centre
www.creativfestival.ca
It's about trend spotting, inspiration, fabulous shopping, new products, industry experts, how-to's, make 'n takes, seminars, fashion shows, book signings, exquisite displays, & exciting door prizes! When the economy gets tough, the fashion conscious get creative.
Creativ Festival offers budget-friendly opportunity to discover the DIY diva within. Create your own singular style — all the while embracing the less-is-more attitude of the new economy. It's all here … beadwork, bear making, brass embossing, card making, crafting, crochet, cross stitch, cutwork, designing, digitizing, embroidery, fabric dyeing, felting, finishing, fitting, framing, goldwork, heirloom sewing, knitting, lace making, long arm stand-up machine quilting, loomwork, machine embroidery, needle tatting, needlepoint, paper crafts, patchwork, pattern alterations, pattern drafting, punch art, quilting (hand & machine), rug hooking, scrapbooking, serging, sewing, shadow work, silk ribbon embroidery, smocking, stamping, stencilling, surface embellishment + much, much more.
Friday April 13 from 9:00 AM – 06:00 PM
Saturday April 14 from 9:00 AM – 05:00 PM
---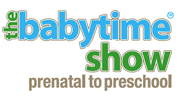 April 14 – 15, 2018
Baby Time Show
Enercare Centre, Exhibition Place
www.babytimeshows.ca
Today's Parent Baby Time Show is the three day event designed to keep you up-to-date with the latest products and innovations providing you with everything you need for your belly, birth, baby and toddler. Try and buy essential baby gear, those must-have maternity outfits and that little something special! Speak one-on-one with pregnancy and parenting experts; grab a seat for one of our informative seminars; shop with over 200 exhibitors with everything from maternity fashions; nursery furniture and decor; baby gear, toys, clothing and more. It's the perfect place for grandparents and friends to share the exciting experience with you.
Saturday – 9AM TO 6PM
Sunday- 10 AM TO 5PM
May 4-6, 2018
Sport Card & Memorabilia Expo
International Center
www.sportcardexpo.com
400 Dealers & Corporate Booths. All Sports & Non Sports. Rare Cards & Memorabilia.
June 2-3, 2018
Toronto Pro SuperShow
Metro Toronto Convention Centre
www.torontoprosupershow.com
The 2018 Toronto Pro SuperShow will showcase more than 130 booths of the latest sports equipment, apparel and nutrition. The EXPO will host several sporting competitions, events, feature several guest speakers and industry celebrities..
TBA
TBA
---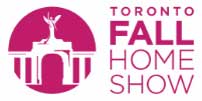 September 28-20, 2018
Fall Home Show
Enercare Centre
www.fallhomeshow.com
Design, style and renovate your life at Toronto's favourite fall Show with tips and trends from our experts.