Festivals in the Toronto and GTA
Enjoy Toronto and it's many culture.
Here what is happening in your city in the months of:
January | February | March | April | May | June | July |August | September | October | November | December |
JANUARY 2017
January 27 to February 9, 2017
Winterlicious 2017
Various Toronto Restaurants
Toronto's winter culinary celebration offers the perfect opportunity to discover delicious cuisine at more than 200 restaurants and experience unique culinary events.
Winterlicious guides are sent to all participating restaurants and are available at Toronto City Hall (100 Queen St W at Bay St).
(top)
FEBRUARY 2017
February 3-4, 10-11, 2017
Kuumba
Harbourfront Centre
www.harbourfrontcentre.com/kuumba/index.cfm
The public can explore and celebrate the heritage, traditions and culture of African-Canadians in music, comedy, dance, food, film, panel discussions, spoken word, visual arts, family activities and more.
Harbourfront Centre celebrates African Heritage Month with two weekends full of lively entertainment. Most events are free.
---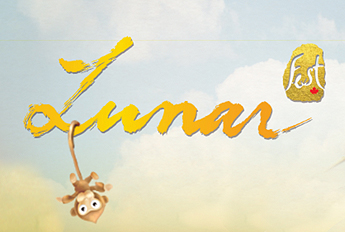 February 3-5, 2017
LunaFest
Co-produced by Asian Canadian Special Events Association
lunarfest.org
Fort York | 250 Fort York Blvd, Toronto
Feb. 3 | 2pm – 6pm | *Invitation Only*
Metro Hall | 55 John Street (SE Corner of King St and John St)
Feb. 4th & 5th| 12pm – 6pm
Let's welcome the Year of the Rooster!
Lunar New Year celebrations are a significant event across a multitude of cultures, but East Asian celebrations are among the best known. Put on your loveliest red or new clothing and join us in welcoming the Year of the Rooster! We'll explore Chinese, Korean and Taiwanese New Year's traditions, from lion dancing to fortune telling, Lunar Tea tasting and more.
---
February 18 – 20, 2017
Toronto's Kidsfest
Hall 4, International Centre
www.kidsfestto.com
Kidsfest in Canada's Largest Indoor Inflatable Show. Bounce, laugh, play, run and scream in 50,000 sq. ft. of some of North America's largest indoor inflatables, enjoy one of our stage shows, or for a little extra, you can have your face painted. Shop in our vendor's market place! Price of admission includes all rides, stage shows, and access to the vendor marketplace. All children must be supervised!
Saturday Feb. 18th, 2017 | 10:00am – 5:00pm
Sunday Feb. 19th, 2017 | 10:00am – 6:00pm
Monday Feb. 20th, 2017 | 9:00am – 6:00pm
---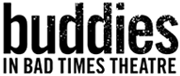 February 15 – 26, 2017
Buddies in Bad Times Theatre presents
RHUBARB FESTIVAL CANADA'S PREMIER NEW WORKS FESTIVAL
buddiesinbadtimes.com/show/the-38th-rhubarb-festival/

Canada's premiere experimental performance festival offers Toronto fresh, live encounters with contemporary theatre, performance art, dance and music. For two weeks, hundreds of local and international artists descend on Buddies to share new ideas in performance creation with adventure-loving audiences.
(top)
MARCH 2017
March 8 – 26, 2017
ANNUAL NEW IDEAS FESTIVAL
www.alumnaetheatre.com/new-ideas-festival-2017.html
Since 1989, the New Ideas Festival has showcased never-before-produced short scripts, in an engaging mix of stories and styles. This annual juried festival also affords the audience an opportunity to give feedback to writers, directors and actors.
(top)
APRIL 2017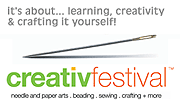 April 2017
CREATIV FESTIVAL
International Trade Centre
www.creativfestival.ca
It's about trend spotting, inspiration, fabulous shopping, new products, industry experts, how-to's, make 'n takes, seminars, fashion shows, book signings, exquisite displays, & exciting door prizes! When the economy gets tough, the fashion conscious get creative.
Creativ Festival offers budget-friendly opportunity to discover the DIY diva within. Create your own singular style — all the while embracing the less-is-more attitude of the new economy. It's all here … beadwork, bear making, brass embossing, card making, crafting, crochet, cross stitch, cutwork, designing, digitizing, embroidery, fabric dyeing, felting, finishing, fitting, framing, goldwork, heirloom sewing, knitting, lace making, long arm stand-up machine quilting, loomwork, machine embroidery, needle tatting, needlepoint, paper crafts, patchwork, pattern alterations, pattern drafting, punch art, quilting (hand & machine), rug hooking, scrapbooking, serging, sewing, shadow work, silk ribbon embroidery, smocking, stamping, stencilling, surface embellishment + much, much more.
---
April 2017
TORONTO ANIMATION ARTS FESTIVAL INTERNATIONAL — TAAFI
George Brown College – Waterfront Campus
www.taafi.com
When the real world lacks the colour we need, animation can transcend those boundaries and take people to a new realm to let their imagination run wild. This three-day festival celebrates that world of imagination with a wide number of things to do for children and adults.
---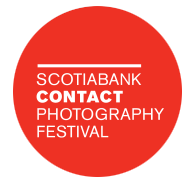 April 2017
CONTACT: TORONTO PHOTOGRAPHY FESTIVAL
Various Locations
scotiabankcontactphoto.com
CONTACT's 2017 thematic programming highlights the relationship between identity and photography by focusing on images that explore individual and collective attributes. The Festival's Primary Exhibitions and Public Installations include photo-based works by Canadian and international artists, both emerging and established, that address issues of character, nationality, migration, race, class, gender, feminism, masculinity, and sexuality.
---

April 27 – May 7, 2017
Hot Docs Canadian International Documentary Festival
Bloor Cinema
www.hotdocs.ca
Bloor Cinema, Isabel Bader, The ROM Theatre, Innis Town Hall, Al Greem Theatre Royal Cinema
Hot Docs Canadian International Documentary Festival is North America's largest documentary festival. Each year, the festival presents a selection of more than 100 cutting-edge documentaries from Canada and around the globe. Through its industry programmes, the Festival also provides a full range of professional development, market and networking opportunities for documentary professionals.
(top)
MAY 2017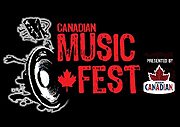 May 18 – 22, 2017
Canadian Music Fest
A PART OF CANADIAN MUSIC WEEK 2017
www.canadianmusicfest.com
www.cmw.net
Canadian Music Fest features over 800 new local and international artists showcased in 55 venues in Toronto's city centre. Tickets and wristband are available for purchase at Ticketmaster, TicketBreak, Rotate This, Soundscapes, KOP Records and www.canadianmusicfest.com.
Your wristband gets you access to Canadian Music Fest showcases, film screenings, exclusive gigs, afternoon shows, club nights and after parties. For public queries please visit the Frequently Asked Questions page on the Canadian Music Fest website: www.canadianmusicfest.com/faq.
All Canadian Music Fest shows are 19 and over — unless stated all ages. The schedule will be updated frequently-so check the site often for up-to-the-minute information and announcements.
---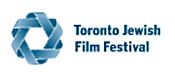 May 4 – 14, 2017
25th Toronto Jewish Film Festival
Various location
www.tjff.com
The Toronto Jewish Film Festival showcases feature drama and comedy, documentaries and shorts from Canada and all around the globe, often pairing screenings with the filmmakers for up-close and personal audience participation, interviews and Q&As.
---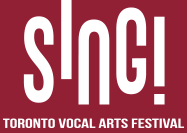 May 23 – 28, 2017
SING! TORONTO VOCAL ARTS FESTIVAL
Harbourfront Centre
www.TorontoVocalArtsFestival.com
SING! The Toronto Vocal Arts Festival is Toronto's first-ever a cappella festival, dedicated to celebrating Canadian and International vocal artists, and joined in collaboration by the same goal: to illustrate that the voice knows no limits — knows no constraints of genre, language or cultural background; to inspire and educate today's youth; and to foster a new and revitalized patronage for the vocal arts.
---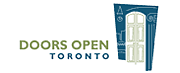 May 27 – 28, 2017
DOORS OPEN TORONTO
Various Neighbourhoods
www.toronto.ca/doorsopen
Since its inception in 2000, Doors Open Toronto has attracted more than two million visits in nearly 600 unique locations across the city. It is Canada's largest Doors Open event and one of the three largest Doors Open events in the world.
The 17th annual Doors Open will offer residents and visitors an opportunity to take a peek behind the doors of nearly 150 architecturally, historically, culturally and socially significant buildings across the city.
Doors Open is produced by the City of Toronto in partnership with the broader community.
(top)
JUNE 2017
June 8 – 11, 2017
Toronto Tango Festival
Lithuanian Hall, 1573 Bloor St. West
www.torontotangofestival.com
Toronto Tango Festival is a four-day celebration of Argentine Tango, with workshops for all levels, practicas, milongas, performances and more. Explore and enrich your passion for this captivating dance at the biggest Argentine Tango event in Toronto.
---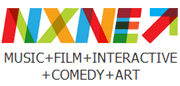 June 16 – 25, 2017
NXNE – North By Northeast Festival
Various Nightclub Locations
www.nxne.com
Take in a variety of music and films during the annual NXNE festival when it rocks Toronto to the core. NXNE showcases the best new music and film by predominantly independent creators and producers. NXNE has been recognized worldwide as a festival for working musicians, as well as an essential gathering in the music industry. Approximately 800 bands, 30 films, 80 interactive sessions and 75 comedians will perform during the week. Most shows are 19+, unless marked as otherwise. Artists performing at this year's fest include indie rockers The National, hardcore favourites F*cked Up, Quebecois singer Coeur de pirate, indie rock/hip-hop hybrid Why, punk rock legends Social Distortion, Outkast's Big Boi and more.
---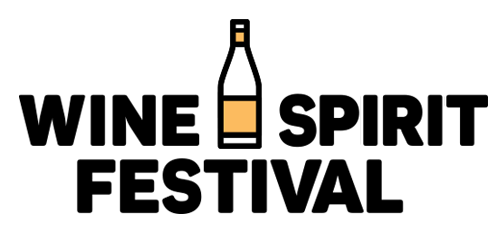 June 2017
Toronto Wine & Spirit Festival
Sugar Beach (Lower Jarvis Street and Queens Quay)
www.wineandspiritfestival.ca
The Wine & Spirit Festival is a national, three-day destination event showcasing the talents of the world's most renowned wine, beer, cider & spirit producers along with chefs and culinary personalities. This year's Festival is full of highlights including the Wine & Spirit School which includes complimentary sessions that is included with your admission (first come first serve, seats are limited). Proceeds from each ticket purchased supports The Music Therapy Trust Fund.
---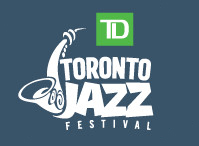 June 23 – July 2, 2017
TD Toronto Jazz Festival
Nathan Philips Square & Various Locations
www.torontojazz.com
The TD Toronto Jazz Festival will kick off its 30th edition this summer at a familiar stomping ground – The Entertainment District – where Metro Square will be the new headquarters for the Main stage Marquee. What began in 1987 as an eight day showcase of jazz now attracts in excess of 500,000 loyal patrons annually over 10 days. Attractions include more than 350 performances with over 1,500 musicians performing at approximately 40 locations around Toronto. The heart of the Festival is now located at Metro Square in the heart of Toronto's Entertainment District with an impressive 1,200 seat fully-licensed Main stage Marquee and outdoor stage, and where many extraordinary events are offered free to the public.
---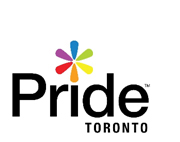 June 2017
PRIDE WEEK 2017
Various Locations
www.pridetoronto.com
Pride Week in Toronto is one of Canada's premier arts and cultural festivals and one of the largest Pride celebrations in the world. Together with the thousands of individuals, community groups, businesses and participating sponsors, we are proud to celebrate the lives and stories of Toronto's Queer Communities. Pride Week features 10 days of world class arts and cultural programming, community activities, one of the world's largest street festivals, Pride Parade, Dyke March, Family programming, Blackness Yes and Youth and much more.
---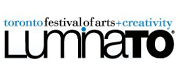 June
LUMINATO
Dundas Square and Various Locations
www.luminato.com
Luminato includes art, theatre, film, dance, music and literary events from local, regional and international artists, playwrights and filmmakers. They'll be showcasing their talents to the city throughout the ten day event. David Pecaut Square (at the corner of King St. W. and John St.) continues to be the Luminato Festival Hub for the full ten days with nightly free concerts and events.
---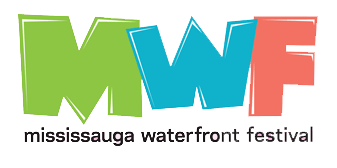 June 16-18, 2017
MISSISSAUGA WATERFRONT FESTIVAL
Memorial Park-Port Credit
www.themwf.com
Now celebrating it's 20th year, the Mississauga Waterfront Festival (MWF) is recognized as Mississauga's Signature Family and Friends event. The MWF attracts over 65,000 people to the village of Port Credit over the course of the three-day weekend to enjoy live outdoor concerts, family activities, food and entertainment.
---

June 17-18, 2017
Tim Horton's 29TH TORONTO INTERNATIONAL DRAGON BOAT FESTIVAL
Centre Island
www.dragonboats.com
A two-day fun-filled event that brings sports, team spirit and community spirit to Toronto Centre Island. The Festival, which started in 1989, entered the international arena in 1993. From the humble beginning of only 27 teams participating in the first festival back in 1989, it has evolved to a much bigger operation over the past two decades. In 2017, as the Festival celebrates its 29th year, it promises to continue to be one of the most exciting summer events in Toronto. Once again this year, the Festival will welcome teams from all provinces across Canada, from the U.S., the Caribbean Islands, Europe and Asia. Organized by the Toronto Chinese Business Association and the Toronto International Dragon Boat Race Festival
Organized by the Toronto Chinese Business Association and the Toronto International Dragon Boat Race Festival
---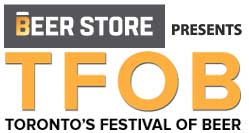 June 28 – 30, 2017
TORONTO'S FESTIVAL OF BEER
Bandshell Park-Exhibition Place
www.beerlicious.ca
A celebration of Canada's rich brewing history, hosted by experts of the brewing craft from around the country. Featuring more than 200 brands of beer on-site, this is Canada's premier celebration of the golden beverage.
---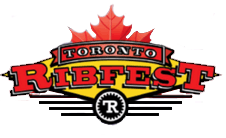 June 30 – July 3, 2017 (Canada Day Weekend)
Toronto Ribfest
Etobicoke Centennial Park
www.torontoribfest.com
Toronto Ribfest, the largest Canada Day celebration, is held over the long weekend at Centennial Park in Etobicoke. Make Ribfest your family destination; there's fun and excitement for all! In its 12th year, this popular event put on by the Rotary Club of Etobicoke attracts over 100,000 visitors who come to enjoy live music, succulent ribs and the beer tents. Children are delighted with candy floss, carnival rides, the climbing wall and pony rides. On Canada Day, a lively fireworks display celebrates Canada's birthday at dusk.
(top)
JULY 2017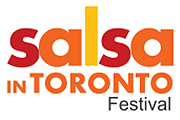 July 3 – 23, 2017
SALSA IN TORONTO FESTIVAL
St. Clair Ave. West, Hillcrest Village, between Winona Dr. & Christie Ave.
salsaintoronto.com
Canada's hottest street festival, Salsa on St. Clair is bigger and better than ever this year expanding into a two-week-long celebration of Latin music, dance, food and culture! The biggest fiesta north of the border, the NEW Salsa in Toronto Festival takes place from July 4-17, 2017. The two-week-long festivities feature events throughout the city including a series of Latin dance and art exhibitions and sizzling salsa parties all capped off with the big enchilada, the 12th annual Salsa on St. Clair Street Festival. Join the Party – It's Going to Be Caliente!
---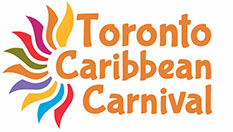 July 9 – August 13, 2017
TORONTO CARIBBEAN CARNIVAL
Various Locations
www.torontocaribbeancarnival.com
Toronto Caribbean Carnival is an exciting three-week cultural explosion of Caribbean music, cuisine, revelry as well as visual and performing arts. In its 50th year it has become a major international event and the largest cultural festival of its kind in North America. As this Carnival is an international cultural phenomenon, the great metropolis of Toronto and its environs will come alive as the city explodes with the pulsating rhythms and melodies of Calypso, Soca, Reggae, Hip Hop, Chutney, Steel Pan and Brass Bands. This colourful exhibition and display of genius is truly a musical panorama that is certain to bring a pleasing smile to the ancestral titans of Pan and Calypso music. Toronto Caribbean Carnival is an expression of Toronto's multicultural and multiracial society. An increasing number of attendees and participants come from the US and overseas. The events are planned months in advance. The costumes and mas band displays are elaborate and oh so delicately worn and designed for movement. Every move they make, in a breath-taking spectrum of colours that is best reflected in the King and Queen Showcase on Parade Day. No Toronto Caribbean Carnival is complete without African Drumming along with the Arts and Crafts displays celebrating "Things Caribbean"!
June 28, 2017 | Jr Carnival, Showcase & Culinary Chef competition
Malvern, Scarborough, ON
July 11, 2017 | Official Launch
Nathan Phillips Square
July 9, 2017 | Opening Service
Anglican Church of the Nativity 10 Sewells Road, Scarborough
July 23, 2017 | OCPA Calypso Finals
Venue TBD
August 3, 2017 | King & Queen
Lamport Stadium 1151 King Street West, Toronto, Ontario
August 4, 2017 | OSA Showcase
Lamport Stadium 1151 King Street West, Toronto, Ontario
August 5, 2017 | Grand Parade
CNE Exhibition Place & Lakeshore
August 7, 2017 | Carnival in the Fort
Venue TBD
August 8-12, 2017 | Carnival Village
Daniel Spectrum/ Regent Park
August 13, 2017 | Closing Church Service
St. James Cathedral, 65 Church Street, Toronto, Ontario
---
J
uly 7 – 23, 2017
Summerlicious 2017
Various Toronto Restaurant
Summerlicious is one of Toronto's favourite culinary celebrations. For three mouthwatering weeks in July savour delicious three-course prix fixe menus served by close to 200 of Toronto's top restaurants.
---
July 7 – 30, 2017
29th Beaches international Jazz Festival
Woobbine Park, Queen Street East (Woodbine Ave. to Beech Ave.)
beachesjazz.com
---
July 13 – August 5, 2017
TORONTO SUMMER MUSIC FESTIVAL
Koerner Hall
www.torontosummermusic.com
Bringing outstanding classical music experiences to the city in the summer, Toronto Summer Music Festival features renowned Canadian and international artists performing in mainstage concerts at Koerner Hall plus an elite Academy for emerging classical musicians. Master classes, lectures, interviews, workshops, free outreach concerts, and more. The 2017 TSM Festival celebrates the music of the early 20th Century. From the late romanticism of STRAUSS, RACHMANINOFF, and VAUGHAN WILLIAMS to the iconoclasm of PROKOFIEV and BARTOK, the 20th Century also marked the ascension of popular music fuelled by the recording industry, radio, and phonograph.
---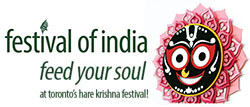 July 15 – 16, 2017
FESTIVAL OF INDIA
Centre Island
www.festivalofindia.ca
The past four decades have witnessed the Festival of India blossom into one of Toronto's most dazzling, head-turning summer events. We are excited to announce that the next year's festival – the 44th Annual Festival of India (also known as Ratha-Yatra) will be taking place on July 16th and 17th, 2017. The event will begin with a euphoric parade down world-famous Yonge Street (beginning at Bloor and continuing south to Queens Quay). The celebrations then will shift to Centre Island for two days of festivities expected to draw close to 40,000 people. The festival is open to the public and free for everyone.
---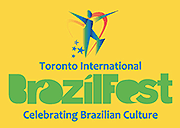 July 2017
Toronto International BrazilFest 2017
Earlscourt Park
brazilfest.ca
The Festival will offer its attendees the opportunity to be closer to the performers, get a chance to enjoy a taste of Brazil with Brazilian style foods and a family area for families with children to enjoy the day. BrazilFest is now considered a part of the Toronto calendar list of many great events that stimulates and celebrates the collective heritage and multicultural diversity of Toronto. The event is listed and affiliated with most of Toronto's cultural links A huge variety of styles of music and dance from all parts of the country, with something to offer for all tastes; rhythms and melodies that reflect the rich cultural heritage of Brazil. Free admission.
---
July 28-30, 2017
COLLINGWOOD ELVIS FESTIVAL
Various Locations – Collingwood
collingwoodelvisfestival.com
This summer join friends, family, and fans in the heart of Historic Downtown Collingwood, 1.5 hours north of Toronto on the shores of beautiful Georgian Bay, for four days of unparalleled entertainment. This year, Priscilla Presley will be joining the festival as guest of honor.
---
July 2017
BIG ON BLOOR
Bloor Street (Dufferin to Lansdowne)
bigonbloor.com/big-on-bloor-festival-2017
Car-free Bloor St., Toronto, Dufferin to Lansdowne, celebrates arts, culture, community & small business with a unique community and city-building festival featuring hundreds of events, activities and exhibitions including: Bloordale Market: more than 200 arts, crafts, vendors and information tables!
---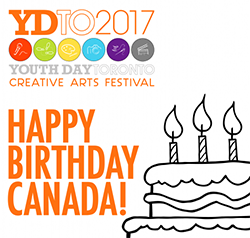 July 23, 2017
Youth Day Toronto 2017
Yonge-Dundas Square, 11AM TO 11PM
www.yd-toronto.com
YD T.O now in its 10th year, is a non- profit FREE summer festival held at Yonge-Dundas Square with an unprecedented Yonge Street closure expecting an audience of over 30,000 people this summer. YD | T.O features over 100 live music and dance performances on 2 non-stop stages over 12 hours; mostly by young people 14 to 29 years olds. The event also includes the YD Art Gallery, live Fashion Shows, the opening Flag Parade and much more! Yonge Street, closed from Dundas to Shuter is lined with a variety of vendors and exhibitors from food to jewellery and community organizations sharing valuable information.
---
July 20 – 23, 2017
10th Annual Toronto Burlesque Festival
Revival Bar and The Virgin Mobile MOD Club
www.torontoburlesquefestival.com
The ninth annual Toronto Burlesque Festival is coming up Thursday, July 28th to Sunday, July 31st, 2017 at Revival Bar and The Virgin Mobile MOD Club! We are thrilled to present a sizzling four-day extravaganza of performances and parties with a dazzling cast of innovative artists from all across the globe. Come uncover the titillating tricks of the tease with star faculty at our Burlesque University — not to be missed!
---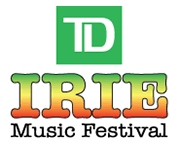 July 2017
IRIE MUSIC FESTIVAL 2017
Nathan Phillips Square
www.iriemusicfestival.com
Annual TD IRIE Music Festival is a multi-media extravaganza featuring dance, visual art, spoken word and of course great music from the Caribbean, Latin America, Africa and North America. Dance from the African Diaspora, spoken word/literature, visual arts exhibition, film, food and drinks.
(top)