Toronto is a city for the family with numerous venues to keep the kids busy. Click on the following tabs for a full description.
THE TORONTO ZOO
361A Old Finch Avenue, Scarborough ON
416-392-5929
The Toronto Zoo is Canada's premier Zoo, known for its interactive education and conservation activities. As a unique wildlife experience, they inspire people to live in ways that promote the well being of the natural world. The Toronto Zoo is set in the beautiful Rouge Valley and is opened year round. The Main Entrance is located on Meadowvale Road, Scarborough, north of Highway 401 (Exit #389 eastbound and westbound). The Zoo is accessible by car and public transit.
Following the ratification process by CUPE Local 1600 and the Toronto Zoo Board of Management the Toronto Zoo is pleased to announce it will be re-opening to the public on Thursday, June 15, 2017 at 9 am. The Zoo will continue with its peak season hours of 9 am to 7 pm daily.
LASER QUEST
3269 American Drive, Mississauga, ON
905-678-7272

Laser Quest combines the classic games of tag and hide & seek with a high-tech twist. Donning the most sophisticated laser tag equipment available, the game is played in a large, multi-level arena featuring specialty lighting, swirling fog and heart-pounding music. Questors, whether individually or on teams, use their lasers to score as many points as possible by tagging the sensors on their opponents' equipment. Scorecards and code names add to the fun.
Whether you're 7 or 77, the experience is exhilarating and immersive… with fun lurking around every corner. This is the ultimate in interactive entertainment!
Birthdays, corporate groups, team and social outings all enjoy Laser Quest.
WET N' WILD TORONTO
7855 Finch Ave. W. , Brampton, ON
416-369-WILD

Wet 'n' Wild Toronto is coming to Canada! With over $25 million dollars being invested this season in new rides and amenities, this will be a world class, family water park that Canadians will be glad to call their own! This stand-alone, 45 acre water park with its tropical theme will be easy for guests to access and provide a resort setting with lots of amenities and personality unlike any other. Families will enjoy a safe, clean environment with the latest industry innovations and technology being used to create a superior guest experience.
CENTREVILLE AMUSEMENT PARK
Ferries leave every 15 minutes from Bay St. and Queens Quay at Harbourfront, just south of Union Station.
416-203-0405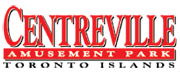 Centreville Amusement Park is nestled in over 600 acres of parkland just across the harbour from the city. With over 30 rides and attractions and more than 14 food outlets, there's something for everyone at Centreville. Among the many rides and attractions at Centreville include:
Barrels of Fun: Go for a spin on this all new ride. It's more fun than a barrel of monkeys.
Rockin' Ferry Boat: This all new ride rocks, twists and turns in a high seas adventure.
The Antique Carousel (circa 1905) is the only operating Dentzell Carousel in Canada. It features 52 animals in total including horses, rabbits, cats, pigs, ostriches, a lion, tiger, giraffe, reindeer and zebra.
The Antique Cars were first driven as part of the 194 World's Fair in New York City.
The Centreville Train has carried 6,000,000+ passengers over two bridges and through the tunnel on its route around Centreville.
The Pony Rides, located next to Far Enough Farm, have been part of the Centre Island experience for over 40 years.
The Antique Windmill Ferris Wheel in Centreville was originally part of the Crystal Beach Amusement Park.
The Saugreen Lumber Co. Flume Ride traveled by train from California before it was installed in Centreville over 30 years ago.
The Haunted Barrel Works is said to be haunted by the same ghost that haunts the Gibralter Point Lighthouse.
NOTE: There is no ferry service to Centre Island. Centreville Amusement Park and all of our facilities will be closed until further notice due to safety concerns.
CANADA'S WONDERLAND
9580 Jane Street, Vaughan, Ontario
905-832-8131
Canada's Wonderland

(often referred to locally as Wonderland) is a 330-acre theme park located in Vaughan, Ontario, Canada, 30 kilometres north of downtown Toronto, Ontario. It is considered one of North America's premier amusement parks, with more than 200 attractions. The park is open seasonally from May to October.
Where else can kids hang out and play with superstars like Dora the Explorer, Sponge Bob Square Pants, and Scooby Doo then at Canada's Wonderland! The park features three areas just for kids including Nickelodeon Central, Kidzville and Hanna-Barbera Land.
AFRICAN LION SAFARI
1386 Cooper Road, Flamborough, Ontario.
Toll Free 1-800-461-WILD, Telephone (519) 623-2620
Fax (519) 623-9542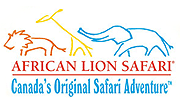 African Lion Safari is a Canadian owned family business created in the name of conservation. Their manner of exhibiting animals is completely different from the traditional approach; that is, the visitor is caged in the car, and the animals roam in 2 to 20 hectare (5 to 50 acre) reserves. They first opened the gates to the public in 1969 with 40 lions in 3 reserves; today the park houses in excess of 1000 animals of over 100 species. African Lion Safari is located on 1386 Cooper Road, in Flamborough, Ontario.
Attractions:
• Drive Through Game Reserve (9 km.)
• Misumu Bay Wet Play area (open daily, weather permitting, height restrictions apply, closes for season after Labour Day.)
• Jungle Playground (height restrictions apply.)
• Parrot Paradise show.
• Elephant Roundup demonstration.
• A scenic railway tour.
• Pets' Corner.
• Birds of Prey flying demonstration.
• Take a cruise aboard the "African Queen."
Visit their large drive-through wildlife park and you will surely have a wild experience! View and photograph 1000 unique and rare mammals and birds that are roaming freely, waiting to meet you. The Safari Trail takes you through prides of lions, troops of baboons and herds of zebra. You will see big cats, baboons, white rhino, ostrich, aoudad, eland, giraffe and many other exotic and native species.
Travel through the reserves in your own vehicle (keep your windows closed!) or park your car and let an informative tour guide drive you through this wild kingdom in our air-conditioned Safari Tour Bus (additional cost). The drive through tour will take about one hour and the average stay for a family visit is five to seven hours.
Explore their thrilling mammal and bird performances. The shows include the Birds of Prey Flying Demonstration, Parrot Paradise show, and Elephant Round-Up, all weather permitting. Shows run throughout the afternoon. Upon arrival you will be given a Programme & Map that outlines the show times. Each show is approximately 20 minutes long. As the shows are very popular they suggest that you arrive early for seating.
Take a cruise aboard the "African Queen" boat. Your guide will point out exotic birds and primates during your pleasant tour around Water Safari Lake. Inhabitants of this area include the Ring-tailed lemur, Ground Horn-bills, Spider Monkeys, and the endangered Angolan Colobus monkeys.
Venture off to Waterfowl Lake and take a journey on the "Nature Boy" scenic railway. As you travel through this natural forest you will see some unique wildlife, watch out for the snapping turtles! The boat & train tour are each approximately 15 minutes in length and open daily at 11:00 a.m. weather permitting. Come and see the daily elephant swim. Here you will see Kitty, Jenny, Maggie and baby Opal.
Visit Pets' Corner and come 'face to 'face' with a variety of animals and birds. Take a moment to pet and feed some baby goats. Children are encouraged to monkey around in the Jungle Playground featuring the Safari Venture, and Toddlers' Play. Then cool down in the Misumu Bay Wet Play area (height restrictions apply). Misumu Bay Wet Play opens at 11:00 a.m.
MARINELAND
8375 Stanley Avenue, Niagara Falls
905-356-8250 ext. 205

Marineland is a themed amusement and animal exhibition park in the city of Niagara Falls, Ontario, Canada. Owing to its proximity to the falls and other natural park areas and its blend of animal attractions and rides, it is one of the main tourist destinations (and a great place to spend the day with the family) in Niagara Falls, Canada! Among the many attractions include:
At Friendship Cove, you will marvel at killer whales as they splash and jump to amazing heights. Breathtaking underwater viewing lets you enter the enchanting world of whales below the water's surface. Splash and Jump sessions take place throughout the day. Check posted board at Friendship Cove for specific times.Sim
ilar in design to Friendship Cove, Arctic Cove features three interconnecting pools, extensive naturalistic rockwork designed to reflect the whales' ocean environment and surface level walkways surrounding the habitat so that you can choose from several vantage points to view these unique sea creatures. Expansive underwater viewing panels allow you a breathtaking look into the underwater world of these friendly white whales. Best of all, guests have the unique opportunity to feed and touch these lovable white whales.
At Marineland, you will experience the thrill of getting up close to so many wonderful animal ambassadors from both land and sea. Imagine being able to touch the fur of a deer and even feed one if you like. Guests of all ages will enjoy feeding thousands of fish at the fish-feeding lake, be amused by black bears as they climb and play around on their tree logs, come nose to nose with buffaloes, admire majestic elk and more.
High-flying bows, and amazing flips are just some of the natural and thrilling behaviours performed by dolphins that will have you saying "wow" more times than you can count. Adorable walruses will make you smile and the hilarious antics of the sea lions, as they outwit their human companions, will have you laughing right out loud. The King Waldorf Stadium Show is presented at regular intervals throughout the day. Seating is on a first-come, first served basis.
In addition to marine mammals shows, and interactive animal displays, Marineland features a variety of fun and exciting amusement rides.
NASCAR SPEEDPARK
Vaughan Mills Mall
905-669-7370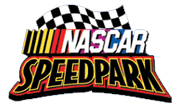 Nascar Speedpark, in Vaughan Mills is a popular attraction for kids of all ages. The Speedpark includes four exciting tracks for all ages. They also have kid-sized rides, as well as NASCAR Silicon Motor Speedway simulators. The SpeedDome arcade has games that can excite everyone! After playing around in the Laser Tag arena, kids can stop for a bite at the Pit Stop Grille. After a long day at the Speedpark, NASCAR merchandise is available at the store.
PLAYDIUM
99 Rathburn Road West Mississauga
905-273-9000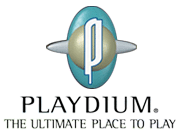 Experience the ultimate interactive adventure at Playdium. With 40 000 sq feet of adrenaline-fuelled, action-packed games to enjoy, it's the place to play. Playdium is an energized environment on 11 acres where you are free to escape everyday life and live out your ultimate fantasies. Experience a variety of arcade games, redemption games, batting cages, outdoor mini-golf, or our go-karts track. At Playdium you can transform your dreams into reality.
With over 200 interactive arcade and ticket redemption games, you're sure to have a great time at Playdium. You can drive, blast, and dance your way to a great time. The redemption center has the best selection of merchandise around, with prizes for all ages.
Celebrity Greens at Playdium is a unique 18-hole miniature golf course designed exclusively for Playdium with lush landscaping and foliage. It's truly an adventure in fun and a challenge for all skill levels.
Playdium's Sports Dome features state-of-the-art sporting attractions including batting cages and bowling. They have nine variable speed batting cages offering softball to hardball experiences that are perfect for individual or team practice.