For over 25-years of publishing HOToronto Magazine has afforded us the opportunity to explore and report on what is truly a HOT commodity in Toronto's entertainment landscape.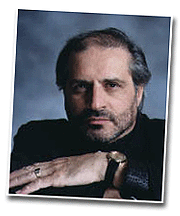 Over the years we have just about covered every major special event including galas, grand openings, launches, fundraisers, theatre, concerts, shows, exhibitions, galleries, sporting events, movies, restaurants, attractions and parades We have had many celebrity contributors including writers and photographers. Starting off with us over 25-years ago were Toronto's most distinguished photographers Tom and Aline Sandler who are still with us, as well as Marty & Avrum (the food guys) and comedian Carla Collins just to name a few.
Times have changed and the city has grown by leaps and bounds. The entertainment sector has grown a hundred fold and the choices of places to go and things to do are enormous. Since 1994 when we first started, the city landscape has definitely changed in its appearance and attitude. More bright lights, more outdoor concert venues, more clubs, more restaurants, more festivals, more special events, more…. more… more….. and how do we like it? No matter what time of the year, Toronto has its unique charm and exudes a presence that is felt around the world. Sooner or later old visitors come back and new ones keep showing up.
HOToronto has also changed from being a quarterly hard copy full colour gloss magazine distributed mainly through hotels, special attractions, theatres and events, to a series of online publications. We have changed with the times – and the times, they are definitely changing.
Over the years we have had hosted and sponsored many events building our audience and presence in the marketplace. With that in mind, we will continue the tradition by being part of many galas, festivals and special events locally and internationally throughout the year.
Thank you to all our readers, hotel concierges, production staff, interns, advertisers and partners for keeping us around for over 25-years. We appreciate all of your support and thank you for believing in us.
Joey Cee
Publisher / Editor-in-Chief